While it's true that the in-person annual meeting of the American Sociological Association won't take place this year, we still have some exciting new books that we'd like to share with you. Listed below are our newest sociology titles. To peruse all of our books, start by visiting here. Or, to view our most recent sociology catalog, click here (pdf).

And if you happen to be working on a book project, we'd love to hear from you! Please call Lynne C. Rienner at 303-444-6684 or email nmoore@rienner.com. To learn more about publishing with us, click here.
NEW & RECENT BOOKS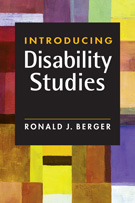 Forthcoming (Nov.)—2nd edition!

"A welcome, accessible introduction to the growing field of disability studies." —Michelle Jarman, Disability Studies Quarterly

"A must-have book for courses in disability studies or the sociology of disability, or for anyone interested in learning more about disability from a sociological perspective." —Humanity & Society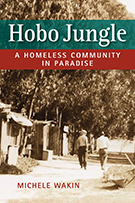 "Excellent.... Wakin goes beyond earlier work to explode traditional ideas of how homelessness has been conceptualized."
—J. Talmadge Wright, Loyola University Chicago
"Rife and Burnes refuse to blame poverty on poor people, and provide compelling and cogent data, with a commanding analysis, to make their case.... They have creatively weaponized powerful personal accounts written by nine individuals whose experience of homelessness belies all our traditional stereotypes."—David DiLeo, Saddleback College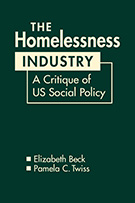 "Provides important documentation and analysis of the evolution of U.S. homelessness policies." —Dennis Culhane, Contemporary Sociology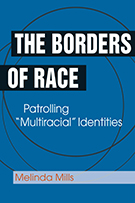 New in paperback!
Choice Outstanding Academic Book!

"Insightfully framed.... Valuable for classroom use."
—Sarah Gatson, Contemporary Sociology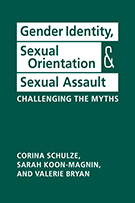 "Because of the methodological rigor, the data analysis that makes up the crux of the book took years to conduct. The methodological description and rich material presented add to the compelling use of CRQ. [The book] fills an important gap in the literature both in terms of theory and also method." —Sarah Prior, Gender & Society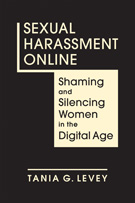 "A thoughtful and thought-provoking look at the language of online hate and the persistence of misogyny in contemporary Western culture." —Alecea Standlee, Gettysburg College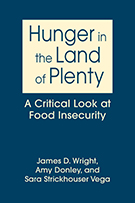 "An insightful discourse on food insecurity, including its social and historical context, risk factors, health consequences, current community strategies and policies, and future solutions." —Kaipeng Wang, Journal of Sociology & Social Welfare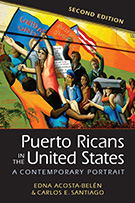 Praise for the previous edition (a Choice Outstanding Academic Book!):
"An excellent panoramic view of Puerto Ricans in the United States.... Will become the [book] on Puerto Rican studies and a prominent complement to the ethnic studies literature, and well it should." —Carlos Vargas-Ramos, Contemporary Sociology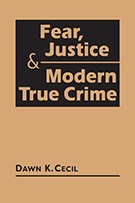 For centuries, people have been drawn to true stories of crime and the justice system. But what began primarily as a literary genre focusing on murder has evolved. From docuseries and podcasts to Facebook groups and events such as CrimeCon, modern true crime has become diverse, complex, and interactive. In Fear, Justice, and Modern True Crime, Dawn Cecil examines the genre to uncover the messages it conveys.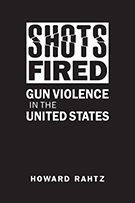 "A highly readable, thorough, and insightful examination of mass shootings and other gun violence. Shots Fired is essential for all—from informed citizens and students to police and policymakers—who are concerned about how to stop these all too frequent tragedies." —John Eck, University of Cincinnati